Spring Checklist Item 4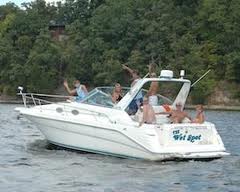 Our last tip of the week is a doozy, and something no one should ever forget to do whenever heading out on the water. Safety is of primary importance, both for you and your friends and loved ones but also for other boaters. It goes without saying that you should be sure to have functional life jackets for all potential passengers. Make sure they're in good condition and functioning properly.
You also need to make sure everyone has the correct size, as this can be critical to the proper functioning of a life jacket. And don't forget to make sure all onboard fire extinguishers have been properly checked and serviced and stored in the proper places. You can also take advantage of free safety inspections offered by the US Coast Guard.
And don't forget to try Evinrude XD100 oil for your 2-cycle engine.