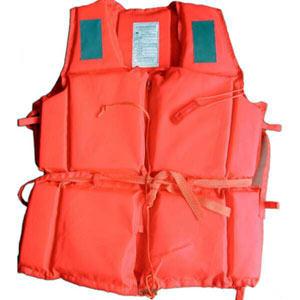 WaveRunners and other personal water craft promise hours of enjoyment on the open water – whether you're taking a weekend trip to the lake or visiting friends at their seaside getaway. Just like all waterborne vessels, WaveRunners should be operated in a safe, responsible manner. As long as you keep a few basic safety tips in mind, you're virtually guaranteed a carefree marine experience.
First and foremost, wear a life preserver. People who forgo life jackets out of pride are only doing themselves a disservice. Most states mandate life preservers, and the choice is a no-brainer anyway. Keep your vision from becoming obscured by donning a pair of goggles. You may also prefer to wear gloves, thereby ensuring a solid grip on your craft's movements.
When other watercraft or swimmers are nearby, you should maintain at least 100 feet of distance. The worst WaveRunner accidents are undoubtedly head-on collisions.
Be sure to keep your personal water craft topped off with oil – that way the engine won't overheat while you're out tearing up the waves. High-quality 2-cycle bulk oil can keep your engine running smoothly all summer long.