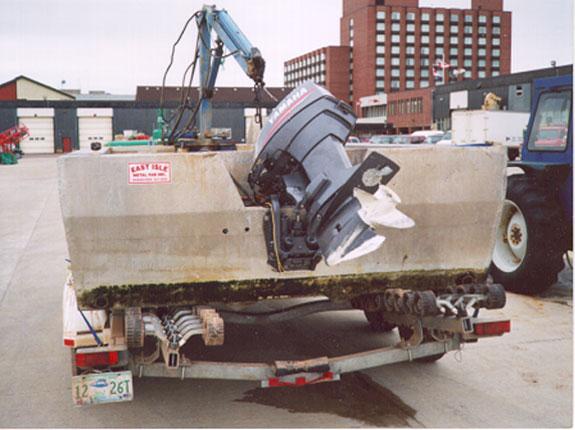 Yesterday, we took a look at a wide range of outboard motors and provided tips on how to select the proper amount of horsepower for your boat. Once this process is complete, many DIY-type boat owners will want to perform the installation. Before installing the motor and leaving for your first test run, make sure you're stocked up on bulk motor oil.
Double-check with your boat manufacturer to be sure that you have the right size of outboard motor. Don't forget to factor in your towing needs: Will you be tubing or water skiing anytime soon? If so, you'll require some extra horsepower.
Next, choose motor accessories to match the specifications of your boat. If you have cable steering or hydraulic lift, the burden of motor installation is much lighter to bear. Begin the physical part of the installation by measuring your craft's transom (basically the height of the stern). Fit the motor so that the propeller reaches below the water line, but not low enough to cause drag.
Once the motor is positioned correctly, affix it to the top of the transom by tightening the clamps. Finally, attach a safety cable to the motor. This will keep your motor from sinking if it's detached by a submerged rock or other debris. Now you're ready to take your boat out on the open water and enjoy the warm summer breeze.