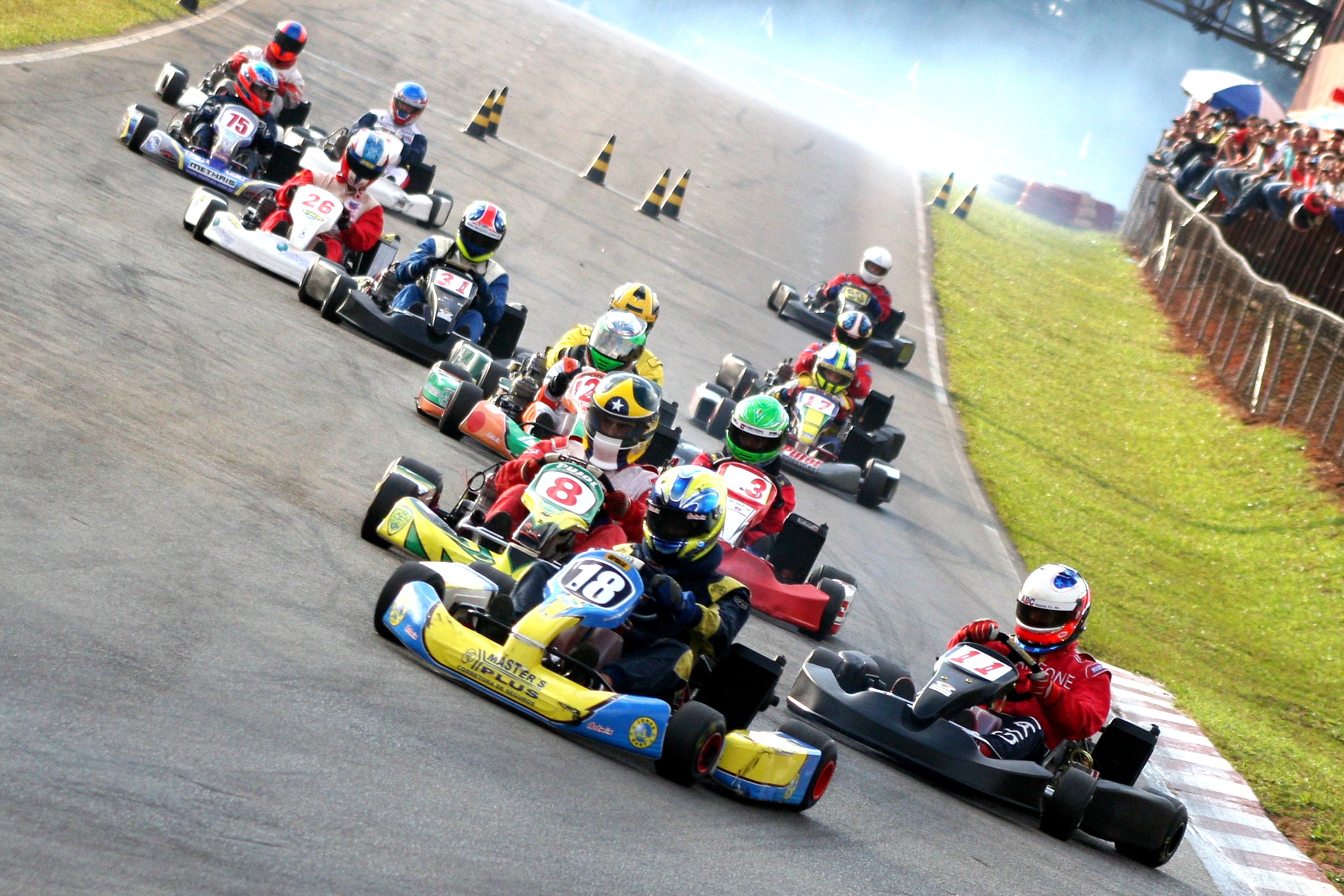 Many people experience the thrill of the open road every day without even pulling out onto a public street. Kart racing is a fun and affordable alternative to pricier motorsports that require an enormous financial investment. Some hobbyists revel in the chance to make physical alterations to their karts' chassis, and others prefer to take a ready-made kart out for a spin.
Serious kart racers prefer water-cooled 2-stroke engines, which allow them to accelerate quickly and keep a lightning-quick pace around the track. A carefully regimented schedule of maintenance should include liberal dollops of 2 stroke oil. Electric karts are severely limited in their ability to sustain high speeds, so they are largely discounted by kart racers.
Kart racing is often used as a starting point for motorists who plan to take an eventual leap to other motorsports such as stock car racing. Still, kart racing is far from child's play. It's a serious sport with legions of followers who would happily leave their detractors in the dust.