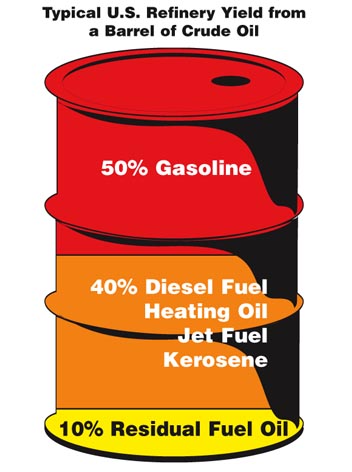 Source: AP/Yahoo! News
September 22, 2008
Oil prices jumped more than $25 a barrel Monday – the biggest one-day price jump ever – as anxiety over the U. S. government's $700 billion bailout plan and the weak American dollar continues. Crude oil for October delivery jumped as much as $25.45 to $130 a barrel on the New York Mercantile Exchange before falling back to settle at $120.92, up $16.37. Crude oil's previous one-day price jump of $10.75 a barrel, set June 6 of this year, showed the intensity of emotion in the stock market. The Nymex temporarily halted electronic crude oil trading after prices breached the $10 daily trading limit. (Trading resumed seconds later after the daily limit was increased.) The November crude contract, which became the front-month contract at the end of Monday's session, was trading at $108.69, up $5.94, still a sharp gain. Crude oil prices have gained about $30 a barrel in a dramatic four-day rally. At this rate, crude is within striking distance of its all-time record of $147.27, reached in July.
Oil's sharp gains came as energy traders grappled with the implications of the government's proposed $700 billion initiative to stem the U.S. financial crisis by absorbing billions of dollars of banks' bad mortgage-related securities. Anxiety over the plan also sent stocks sharply lower Monday; the credit markets were calmer than they were last week, but still showing the effects of investors' nervousness. There is still a great deal of uncertainty about what long-term impact the U.S. rescue plan will have on energy demand. Oil's peak prices in July and a weak U.S. economy has forced Americans to cut back on their driving and recreational use of bulk motor oil, also leading business to scale down operations.