Happy 100th Anniversary, Evinrude!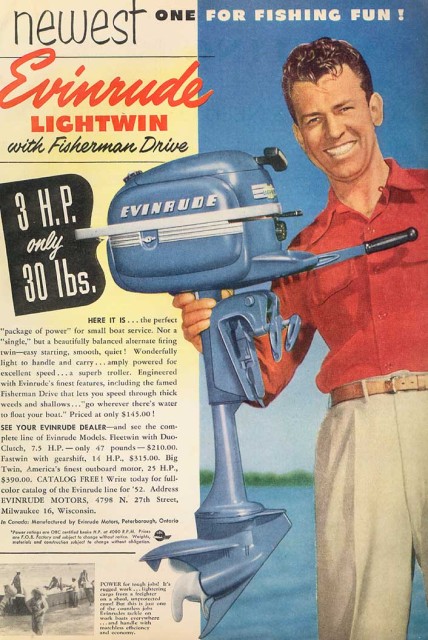 Bombardier Recreational Products (BRP), the private company that owns the Evinrude brand, kicked off a year-long celebration of Evinrude's 100th anniversary on February 14, 2008 at the Miami Boat Show. Always on the cutting edge of boating innovation, Evinrude moves into the future with its line of E-Tec outboard motors, the most environmentally friendly outboard motor in the world. Evinrude also has a popular line of boat motor oil.
"By letting people throw away the oars, Evinrude outboard engines have introduced scores of people to the joys of boating and turned these people into lifelong boating enthusiasts," Roch Lambert, vice president and general manager of the outboard motor division at BRP, said at the time. "Indeed, in its proud history, Evinrude has sold more engines worldwide than any other outboard manufacturer. People know that buying an Evinrude means buying a trusted brand name that delivers everything they want in an outboard engine," Mr. Lambert continued.