1999 115 Evinrude Boat Specifications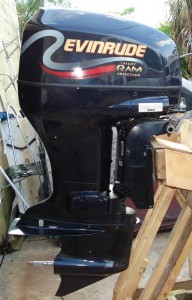 In the early 1990s, Evinrude introduced the 115 horsepower engine. The Ficht-Ram model, introduced in 1999, featured an outboard design. The new design had better fuel efficiency, and therefore increased performance, when compared to other four-stroke engines.
The Ficht-Ram model uses 87 octane gasoline and is lubricated with Evinrude XD 100 oil. The recommended ration between the two is 60:1 or 300:1 depending on desired performance level. Once a year, the engine needs to be serviced to ensure continued high quality performance.