Ole Evinrude: Father of the Outboard Motor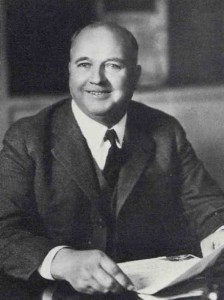 Ole Evinrude was born in Norway's capital city of Oslo in 1877 but immigrated to the US with his family five years later. During his adolescence, Ole was sent to work in machinery stores and to teach himself engineering. He evolved into a machinist and worked at various firms around the Midwest.
Ole went into business for himself in 1900, and by 1907, he had built the first outboard motor. That original model was forged from brass and steel with a crank to get the two-cycle engine going. The business' growth was steady after the conception of the motor until 1919, when Ole improved on his design, sold his stake in the old company and started anew. The Evinrude name has reached legendary proportions in the boating industry, and you'll still find it plastered on everything for two-cycle motors to Evinrude XD100 oil.