Some 2 Stroke Oil for a Fishing Trip on the Lake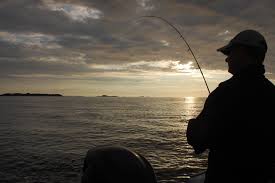 I have found that when I usually want to go fishing, there are very few shops open. This is because I tend to leave for fishing trips before the sun comes up in the morning. This means that anything I am going to need for a fishing trip has to be purchased before the actual day of the trip. This is usually easy for things like fishing lures and more difficult for things like fishing worms.
To make sure that I can get my motor running without any issues, I always have some gasoline and 2 stroke oil on hand to keep everything going well. Since I have these items beforehand I am saved from having a last minute need for oil or gasoline. It is just about impossible to find outboard oil before the sun comes up, so it is important to have these on hand.