Using the Right Type of 2 Cycle Oil for a Boat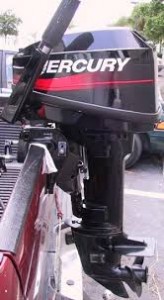 Outboard motors on a boat are not the only kind of two cycle engines that are out there. Two cycle engines can be found in many power tools such as chainsaws and weed cutting tools. They can also be found in some snowmobiles, motorcycles, and tractors. This means that there are a lot of different two cycle engines that need to have oil that is perfect for their systems.
Not every type of oil that is 2 cycle oil is good for every application. There are a lot of different types of oil on the market that are especially made for different types of vehicles and tools. When you are looking for some oil to go in the two cycle outboard motor on your boat, you should look for oil that is designed for this application, rather than using something more nonspecific.