History of the Snowmobile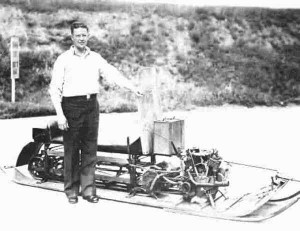 In 1910 Russian inventor Igor Sikorsky invented the precursor to the modern snowmobile, known as the Aerosan. Six years later, Ray H. Muscott invented the first U.S. snowmobile that used rear tracks and front skis. Canadian Joseph-Armand Bombardier produced the seven-passenger snowmobile in 1937. During World War II he introduced the B-12, which, not surprisingly, could hold 12 passengers.
Polaris Industries, created by Edgar and Allen Hetteen and David Johnson, produced the first personal snowmobiles in 1956. The modern snowmobile, known as Ski-doo, was manufactured by Bombardier in 1959. By the 1970s the sport had really taken off and there were more than 100 snowmobile manufacturers. I learned all this while researching the best snowmobile oil.