Synthetic Blend Outboard Oil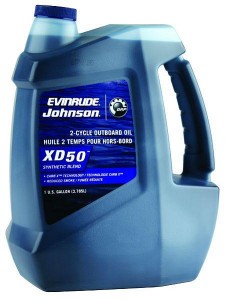 According to Mercury Marine, their synthetic blend Verado outboard motor oil is far superior to a popular 15W 50 full synthetic oil. Verado, they claim, has better shear stability and volatility. It also has a higher viscosity and HTHS after shear.
Improved bearing protection is a result of the superior HTHS after shear. In difficult situations, the Mercury synthetic outboard motor oil blend holds its viscosity better. Mercury Marine's synthetic Verado blend consumes less oil than the popular brand. I'm inclined to believe the claims made about Verado given Mercury Marine's reputation and staying power in the industry.