Boating Safety: Part Three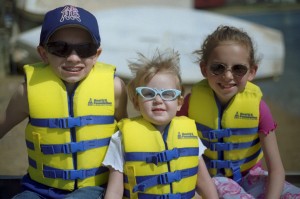 As most people know, a life jacket is the most crucial piece of safety equipment on your boat. Before you leave the dock, be sure that you have a life jacket for every person on board and that it fits correctly. Although many states don't require adults to wear a life jacket, it's always smart to err on the side of safety.
In addition to a life jacket, every boater should have a supply of spare parts and tools. This cache should include a basic tools kit and miscellaneous parts for performing routine maintenance on the water, if need be. Always keep an extra supply of gasoline and two cycle outboard oil on hand as well. Even if you never have a need for it, chances are you will eventually encounter an unprepared boater who will appreciate your foresight.