Trying to Pick an Outboard Motor Oil for My New Boat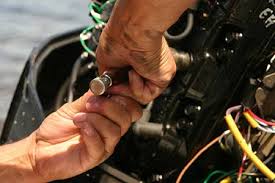 At the end of the summer, my brother decided to finally get rid of the boat that he has not actually used for several years. He sold it to me for a good price since he knew that I was in the market for a boat that I could use when I went out fishing regularly. The boat needed a lot of work before I would be able to take it out into the water of course.
A lot of the problems with the boat were really cosmetic so I just had to clean up the boat. I spent a lot of time tinkering with the outboard motor on the back of the boat to see if I would be able to make it work again. Now that it is working again, I am looking for a good outboard motor oil that will be able to help to keep it in top condition.