Best Bass Fishing Spots in U.S.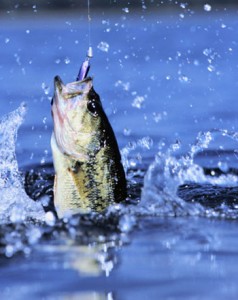 Americans are blessed with plentiful bass fishing holes (with the exception of Alaska, but, hey, 49 out of 50 isn't bad). I recently stumbled upon an article listing the top 25 bass fishing spots in the Union. From my own experience, I would say there are some more deserving areas that could be on the list, but overall, the author did a good job.
He listed Falcon Lake, TX, Lake Okeechobee, FL, and even Georgia's Lake Lanier. California had quite a few spots on the list, including Lake Amidor, Castaic Lake, and The San Joaquin Delta. With a little bit of know-how, a good lure, and two cycle oil in your engine, whatever watering hole is closes to you can become the best bass catching spot.