Troubleshooting Johnson Outboard Engine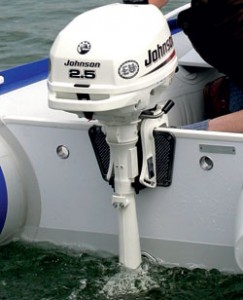 Wear and tear occurs with any piece of seaworthy equipment, even equipment made by Johnson. Troubleshooting a Johnson outboard engine is fairly simple. Start by checking the fuel tank for low fuel, broken or damaged lines, and test the rubber fuel primer bulb for hardness.
If that all checks out, then take a look at the motor's spark plugs for corrosion or buildup. Replace any dirty or damaged parts. Run a compression pressure check; any reading below 60 PSI means that you should hire a mechanic because you have larger problems. Of course, replacing the oil with Evinrude Johnson 2 stroke outboard oil is an excellent means of keeping your engine in working order.